Wood Laser Engraving and Cutting: A Practical Guide
Wood laser engraving and cutting open up more possibilities for processing wood materials. Wood is one of the most common materials used in laser applications. Due to its durability and natural grain patterns, wood finds extensive use in sectors such as construction, furniture, interior design, and craftsmanship. Possessing both practicality and aesthetic value, wood customization offer even greater versatility.
There are various types of wood materials. Among them, plywood, solid wood, and MDF, are frequently employed in laser processing. In comparison to traditional woodworking methods, wood laser engraving and cutting offer greater convenience and efficiency, replacing the need for complex tools like saws, planers, and drills.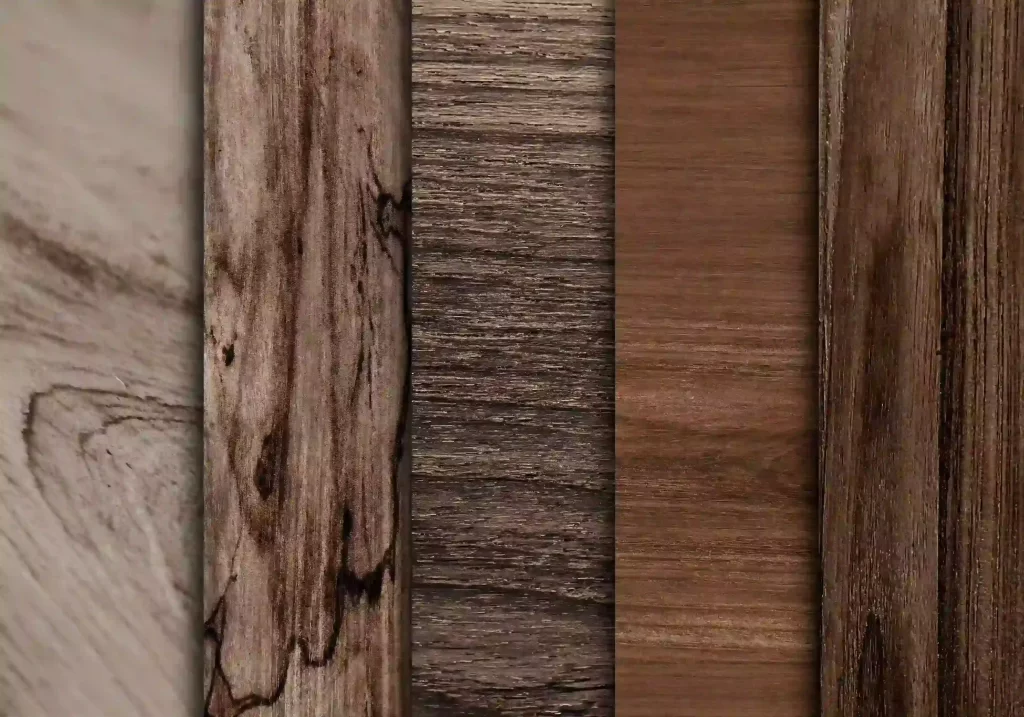 Common Types of Wood for laser processing
High strength and hardness are advantages in wood applications, but they present challenges in traditional carving and cutting processes. However, laser can effectively handle various hardness levels. With sufficient energy, it can effortlessly cut through even the hardest materials.
Plywood
Plywood is a multi-layered material made by bonding thin veneers or sheets of wood with adhesive. Composed of an odd number of layers ranging from 3 to 13, plywood ensures uniform wood characteristics and stable shapes by bonding adjacent layers with their grain directions perpendicular to each other.
Compared to solid wood of the same thickness, plywood offers advantages such as high strength, resistance to breakage, and minimal shrinkage or deformation. Among them, birch plywood is known for its durability, waterproof properties, and exceptional strength, making it one of the sturdiest and most stable plywood options for wood laser engraving.
Solid Wood
MDF
What are the popular wood products processed by laser?
On one hand, wood laser engraving adds depth, texture, and intricate details, turning simple wooden objects into captivating decor. On the other hand, different wood species react uniquely to laser etching and burning, creating striking visual depth and contrast. Artisans personalize wooden decor items like wood carvings, wall hangings, and picture frames with customized names, logos, and design elements.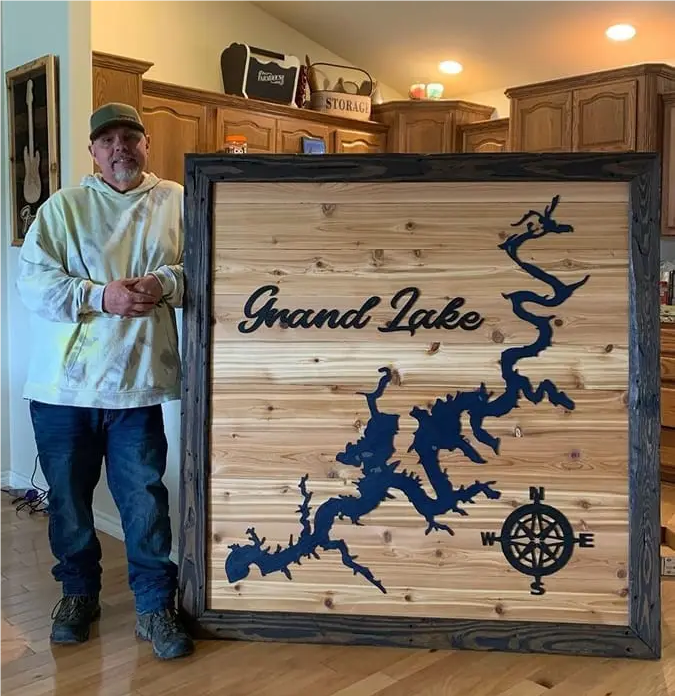 Wood laser engraving and cutting allow for customized, elegant details and enhances the aesthetic appeal of furniture pieces. It not only allows creativity in design, but also saves a lot of time compared to hand carving. It's used to cut intricate designs in wooden floor panels, fence patterns, wooden blinds, dining table and so on.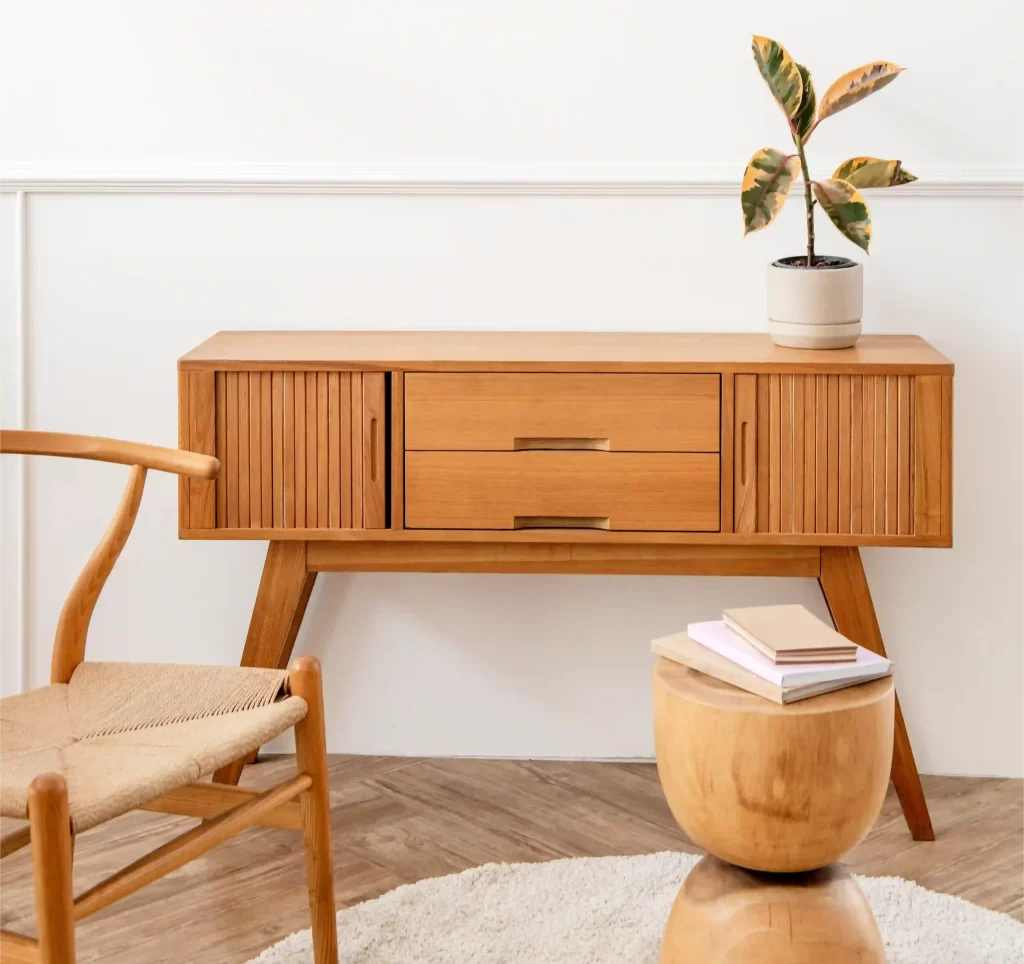 Wood laser engraving and cutting enable detailed wooden models like architectural buildings, ships, aircrafts, and trains to be intricately fabricated with fine features. For crafts, lasers allow easier creation of wooden puzzles, toys, phone cases, keychains, and more by cutting shapes and engraving designs not achievable manually.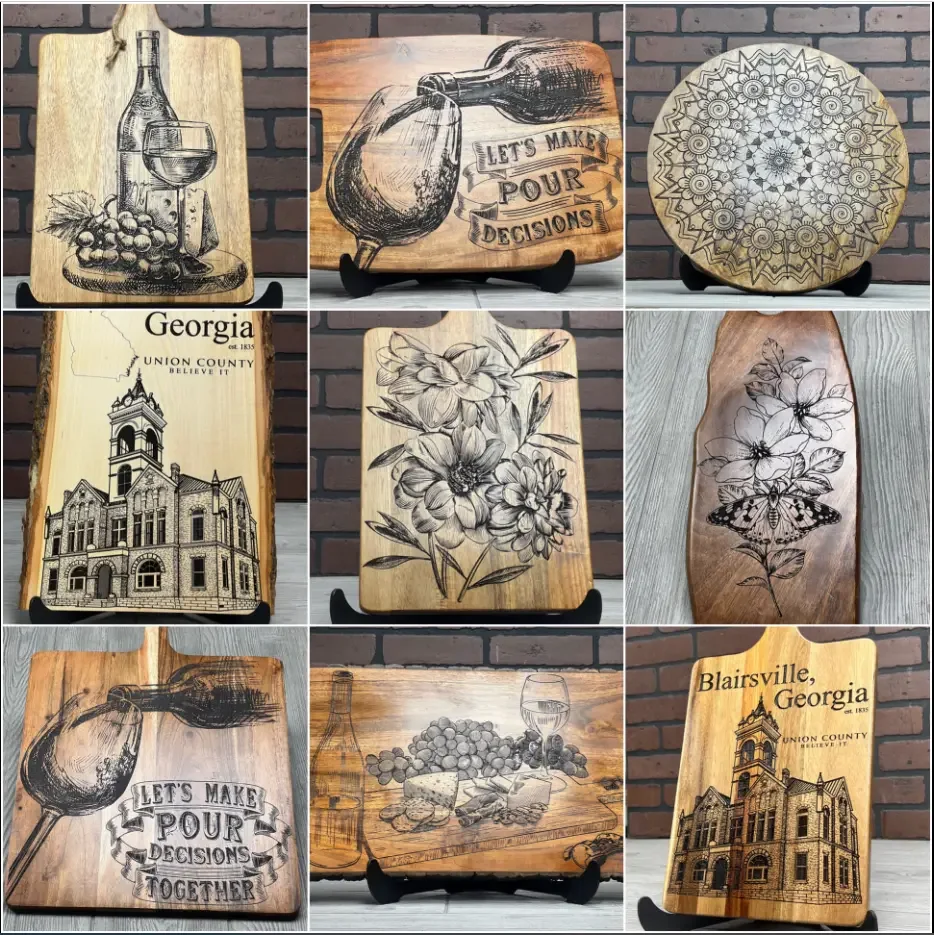 Laser can efficiently cut and shape diverse wooden components for artisanal jewelry-making and novel accessories. Meanwhile, patterns, dates, messages and so on can be precisely etched onto the jewelry surface to personalize and customize designs. Wood laser engraving and cutting enable intricate detailing on necklaces, bracelets, rings, earings, pendants and so on.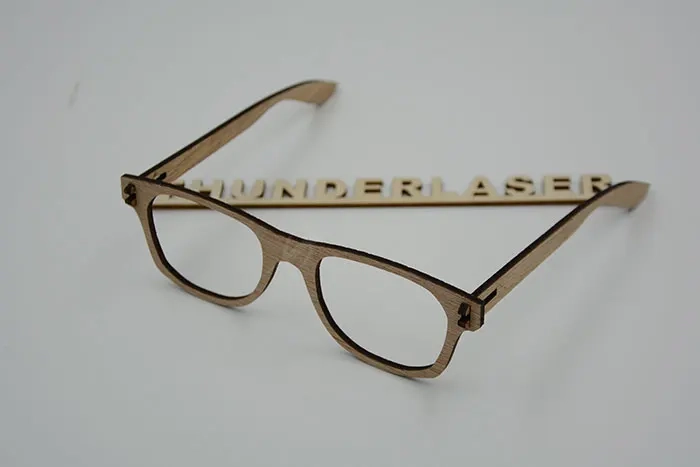 Lumberyard is the primary source for purchasing wood. They offer a wide variety of wood types and sizes, making them suitable for construction and woodworking projects.
They are convenient for smaller projects and DIY enthusiasts. For example, Home Depot and Lowe's often have a selection of common wood species.
Many online retailers, such as Amazon and Woodworkers Source, sell a wide range of wood products, including exotic and specialty woods. It provides access to a broader selection and may include delivery to your doorstep.
Woodworking Shows and Expos
Woodworking shows and expos often feature vendors selling a wide range of wood and related products. It's an excellent opportunity to see and feel the wood before buying.
Salvaged and Reclaimed Wood Suppliers
They offer wood salvaged from old buildings or repurposed from other sources. This option provides unique, eco-friendly wood choices. You can find them on the ReUse People.
Local Woodworkers and Craftsmen
Local woodworkers and craftsmen may have excess wood from their projects, and they may be willing to sell or trade it. This can be a sustainable and cost-effective option.
Choose the right laser machine for processing wood
Selecting the ideal laser wood engraver and cutter is crucial to achieving precise and efficient results in wood laser engraving. As a result, Thunder Laser offers the following laser machines, each equipped with unique features to meet various woodworking needs.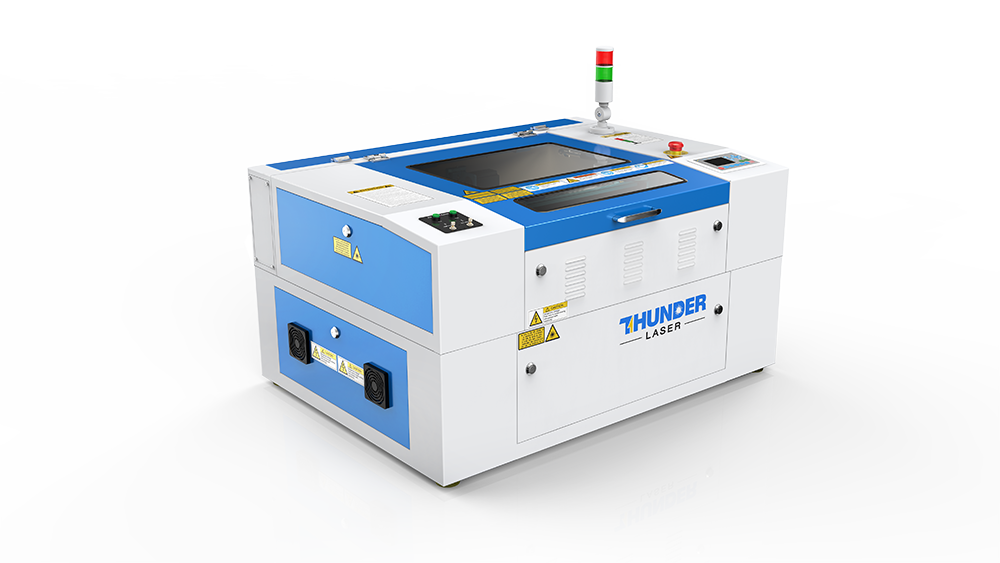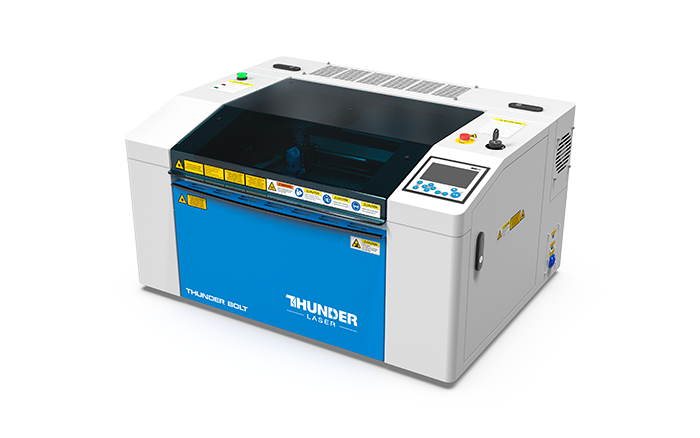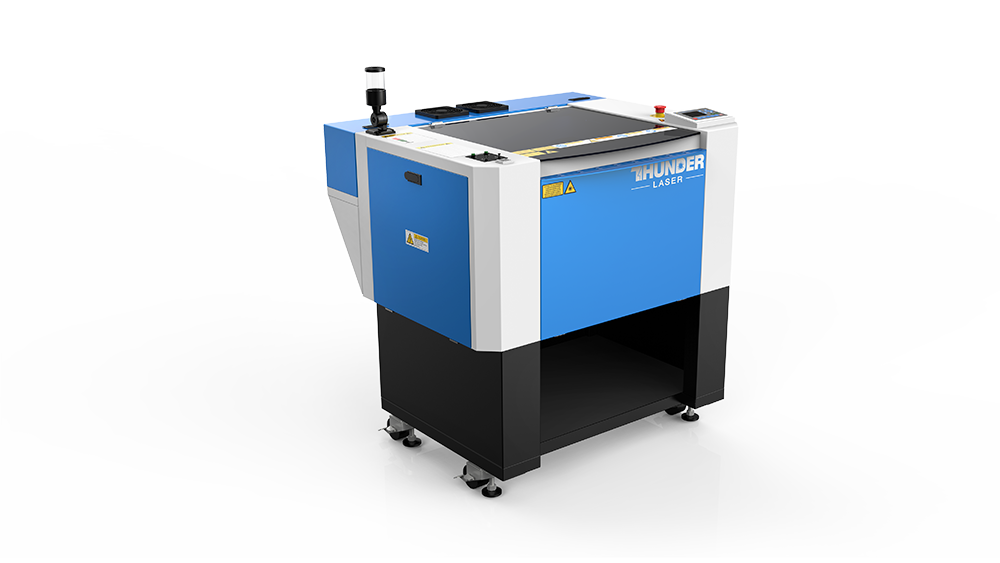 Thunder Nova Laser Cutter
600×400 up to 1600×1000mm
Thunder Bolt Laser Cutter
Thunder Odin Laser Engraver
Our THUNDER Nova machine delivers unrivaled precision and speed. The stable, robust design enables smooth operation and diverse wood laser cutting effects. With advanced safety features and minimal maintenance needs, the Nova is the ideal laser processing solution for taking wood craftsmanship to the next level.
Our Thunder Bolt machine is an affordable desktop laser machine designed for compact workspaces. Despite its lightweight and portable size, it's robust laser produces intricate engraving work and clean wood cuts. With durability and ease of use, this laser machine's mighty design takes wood craftsmanship to the next level.
Our Thunder odin machine is designed for wood laser engraving with lightning-fast precision. Its special rails enable captivating 3D effects, while the powerful laser effortlessly cuts intricate details. Creatives can craft stunning designs by wood laser engraving and cutting with ease.
Common laser processing wood parameters
The results of wood laser engraving and cutting are greatly influenced by the wood material used. Even with the same thickness of the same type of wood, differences in origin, batch, storage conditions, and other factors can lead to variations in hardness, moisture content, and grain patterns, ultimately affecting the outcome.
The table below provides recommended settings for using the Nova laser cutting machine to process wood. You can do some testing first to fit the parameters for a particular use in wood laser engraving and cutting.
Materials

Thickness(mm)

Processing

Speed(mm/s)

Mini Power(%)

Max Power(%)

Birch Ply

/

Engraving

500

10

10

3mm

Cutting

55

10

90

6mm

25

10

90

10mm

18

10

90

15mm

3

10

90

18mm

2

10

90

Cherry Wood

/

Engraving

500

10

20

3mm

Cutting

82

10

90

8mm

24

10

90

11mm

16

10

90

15mm

8

5

90

20mm

5

10

90

MDF

/

Engraving

500

10

20

3mm

Cutting

15

10

90

10mm

13

10

90

15mm

5

10

90

20mm

x

x

90
*The "×" symbol means this laser machine cannot cut 20mm thick MDF.
Here is a video engraving wood with our laser machine. Check it out to see the effects it can achieve!
Tips and tricks for laser processing wood
Reducing Backside Charring in Wood Laser Engraving
During wood laser engraving, the laser energy passes through the material and strikes the honeycomb platform. It is then reflected back onto the backside of the wood by a metal mesh, causing it to char and leaving unwanted and visible marks.
As these marks are a result of laser reflection, reducing them can be achieved by minimizing this reflection. Here are several methods to do so:
1.Optimize Processing Parameters. Increase the cutting speed and lower the laser power.
2.Elevate the Wood with a Nail Bed or Similar Tool. Raise the wood above the honeycomb platform for cutting, similar to using a nail bed.
3.Cut with a Knife Blade Beneath the Wood. Cutting with a knife blade beneath the wood, which is less dense than the honeycomb platform. However, it's essential to cut from the inside out and this method may not be suitable for very small parts.
4.Cover the Backside with Decorative Paper. Place decorative paper on the backside of the wood, allowing it to absorb some of the reflected energy in place of the wood.
5.Enhance Ventilation. Improve the air assist and exhaust system to minimize the smoke and fumes between the wood and the platform.
Choosing Woods for Laser Engraving
The principle of wood laser engraving is as follows: laser energy causes the wood surface to char and darken, creating patterns in contrast to the natural wood color. If the wood has a high resin content, deeper engraving marks can be achieved.
Therefore, wood with high resin content, light color, and smooth texture can be used for various intricate vector designs and even photo engravings. Wood with lower resin content, darker color, or distinctive grain patterns may have less pronounced detail in the engravings. For achieving excellent contrast in wood laser engraving, you can choose wood like birch, maple, and cherry wood.
What do our customers say about Thunder Laser?
At Thunder Laser, our customers trust the quality of our machines as well as our customer services, which stands out from other laser companies. If you want to see for yourself, check out ratings on Trustpilot.

A+ support
Melissa Driscoll
Chris and Brian were amazing! Extremely helpful and attentive, responding quickly with ideas to try when my chiller stopped working and dealing with my many many mostly stupid questions! Always impressed with thunder and thunder support. I'm a very happy customer and can't wait to start getting back to orders now that my chiller is back in business!! Thanks again!

I had a great buying experience with Eric as my salesman!
George Pridemore
I had a great buying experience working with Eric Munoz, I received my sales call at the exact time it was scheduled. He answered all of my questions about the machine and the accessories. Eric went above and beyond helping work out a banking issue I was having (missed an account number on my end) . Eric definitely changed my perception of a salesperson as he was answering emails after hours! I ordered the 53/130 ,hi-res head , rotoboss, and an extra set of mirrors and lens. Now the wait for shipping.

Professionalism 11/10
Georgia
I started out with lasers only 3 months ago and got a "hobby" sized (12"x20") laser thinking that's all I'd need. Turns out, I was VERY wrong. I setup a call with Thunder to learn more about their Nova line of machines. Aubrey was prompt and ready to answer all of my questions. She made machine and accessory recommendations. This is the first time I have spoken with another human on anything related to a laser purchase, so it was really nice to have that personal connection for such a big investment. The call was on Friday. I thought about it all weekend, then emailed on Monday morning to get the purchase started! I'm looking forward to getting my Nova 35 and pew-pewing everything!

Thunder is just great
Jason
Thunder is just great. It's a great quality machine, backed by incredible people. I've had numerous problems that I thought were catastrophic, and the patient folk at Thunder have always been super knowledgeable, and, perhaps more important, patient. My problems usually end up being a settings error. Regardless of how simple the solution, they've always taken me seriously, walked me through troubleshooting, and offered zero judgement when the problem ended up being me. Thanks, guys! I can't recommend you enough!
Contact Thunder Laser Canada!
We became reps for Thunder Laser in Canada, because we are makers ourselves. After using many different types of laser machines over the years, we decided we like Thunder Lasers the best!
Our team is based all over Canada, but our main location and showroom is located at Fuse33 Makerspace in Calgary Alberta. This means, all our members are artists, tradespeople and hobbyists. Our members use our Thunder Laser machines for a wide range of projects. We've seen it all!
Let us help you decide which laser machine is best for you according to projects you want to make, space you have available and your budget. We will also help you understand the features and use cases for all of the various add-ons and upgrades available.