A Practical Overview of Laser Cut Acrylic
Laser cut acrylic provide an efficient method to fabricate and customize acrylic material. Acrylic is a synthetic polymer material that was first developed in the early 1900s, and became widely used commercially in the 1950s. The optical clarity of acrylic allows for laser engraved markings to be vividly visible through transparent parts. It also has good thermal stability and low flammability for clean, scorch-free laser cut acrylic. The toughness and scratch resistance provide durability for products. Additionally, it can be fabricated in both colored and clear materials, and takes painting and printing inks well for further customization. Nowadays, people can make intricate and complex acrylic by laser. Acrylic has become the go-to material for creating detailed and personalized laser-cut products across many applications.
How Laser Cut Acrylic Enhance Processing and Manufacturing?
The laser cut acrylic enhance critical processing capabilities. It enables more advanced acrylic manufacturing overall.
The laser technique is significantly faster than mechanical methods, enabling rapid acrylic prototyping and production.
The focused laser beam allows for clean, accurate cuts in acrylic with complex geometries.
Permanent, high-resolution marking
Laser engraving directly prints and etches intricate graphics and text onto acrylic with consistent quality.
Laser systems are highly automated with fewer consumables, reducing processing costs.
Reduced risks of acrylic damage
Laser fabrication minimizes acrylic cracking, fracturing, or chipping compared to conventional machining.
On-demand digital customization
Lasers enable the fast production of customized acrylic parts and products when needed.
What are the popular acrylic products processed by laser?
Signs, displays and containers
Acrylic is commonly used for backlit sign boxes, retail displays, and store branding signs, which are efficiently manufactured by laser cutting the acrylic sheets into any required shape. Acrylic containers are always laser welded for clean, sealed edges and engraved for customized graphics.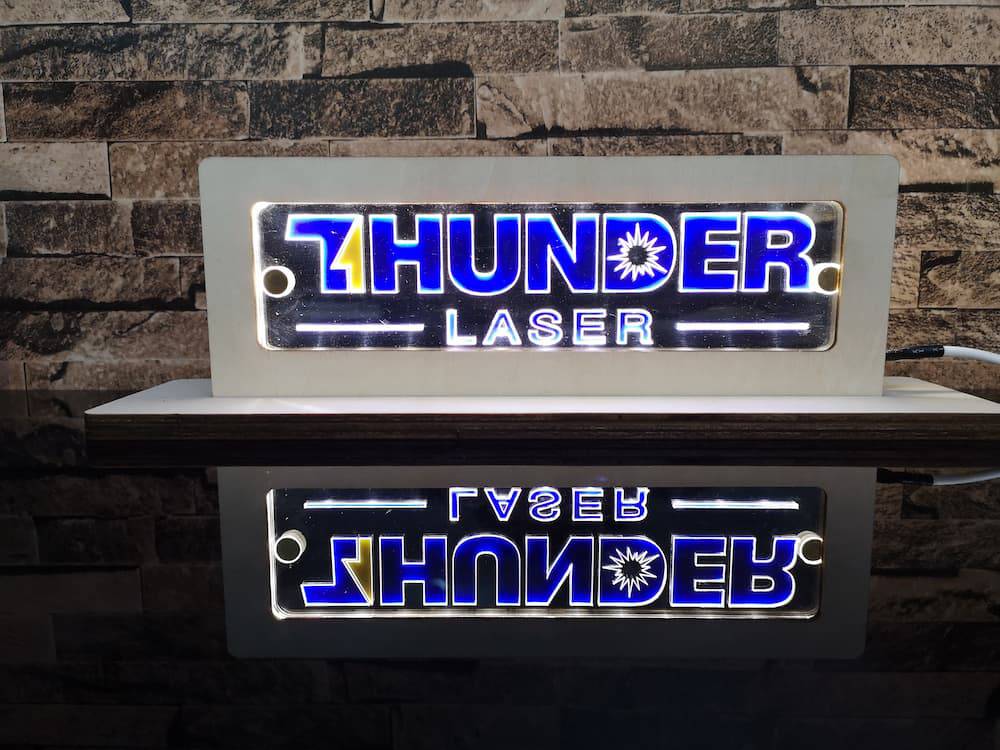 Laser cut acrylic enables precise shaping and patterning of acrylic fashion accessories. It decorative items like phone cases, bracelets, and cosmetic displays.
It would surprise many that acrylic nails can be fabricated by laser as well. Laser cutting enables shaping them into customized designs, while laser engraving can etch intricate textures and patterns onto the surface.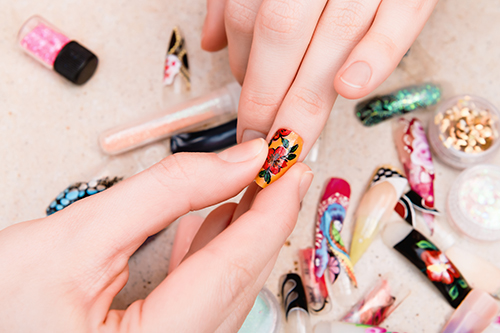 Laser cut acrylic allows the fabrication of furniture parts that can incorporate decorative edge profiles or surface engraving. Acrylic desks, lighting fixtures like lamps, and other acrylic furniture items are becoming more common in our homes.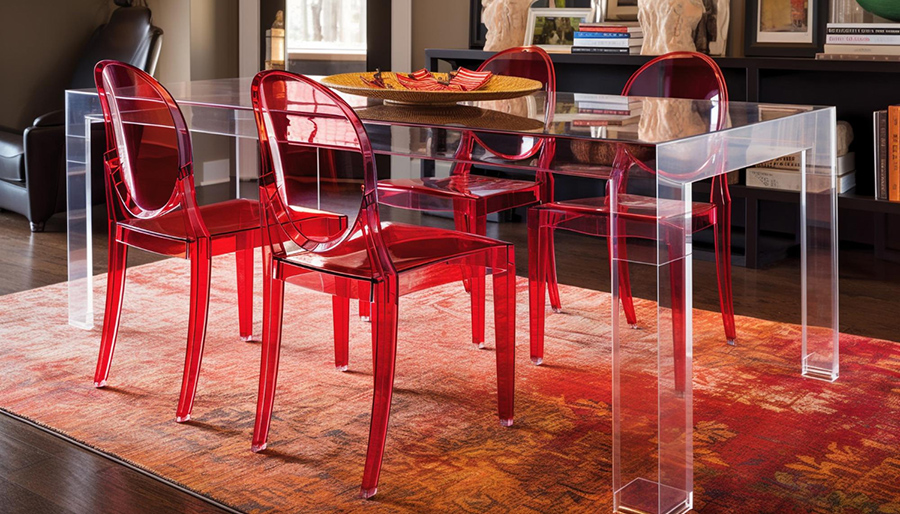 Customized gifts and invitations
Laser cut acrylic enable detailed logos, names, and designs to be etched onto acrylic trophies and plaques for corporate awards. Activities' invitations and acrylic gifts can also be personalized with artistic patterns via laser processing.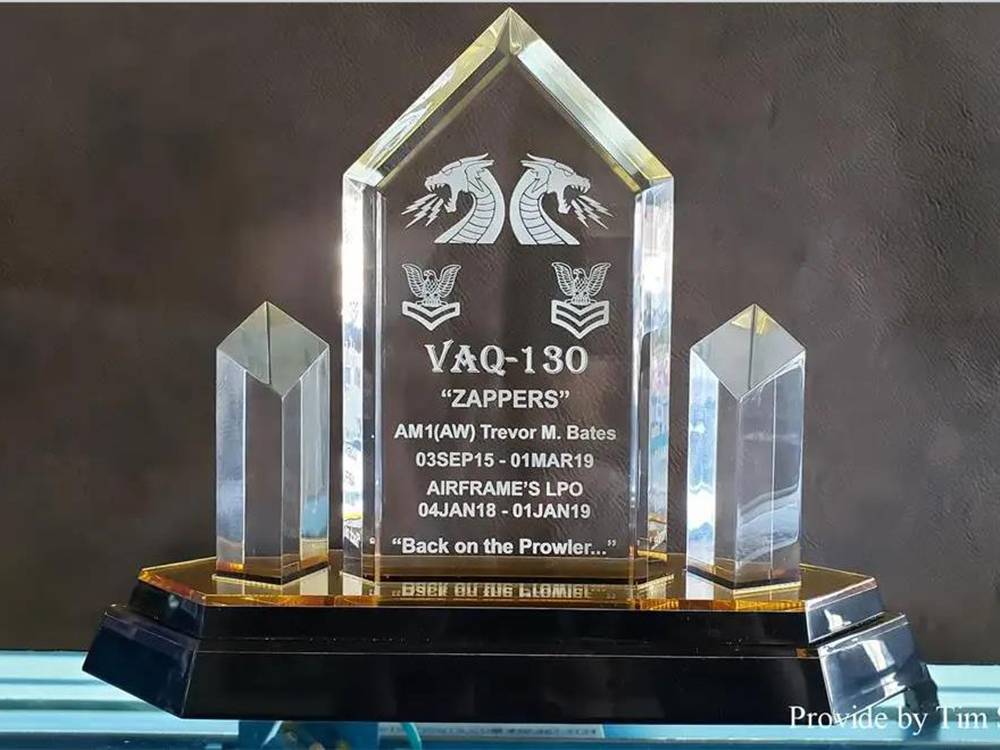 Many local and national plastics distributors supply cast or extruded acrylic sheets in standard and custom sizes, along with a range of other acrylic products such as rods, tubes, and specialty shapes.
You can purchase various acrylic materials from online retailers such as eBay,  Home Depot , and Amazon. You can find clear and colored acrylic sheets, acrylic rods, and acrylic craft supplies.
Hardware and Home Improvement Stores
Some big-box hardware stores stock a selection of clear and colored acrylic sheets and rods in small quantities for household projects. The options are often limited to common thicknesses and sizes.
Specialized Acrylic Shops
They offer a wide range of acrylic materials, including custom-cut acrylic pieces, acrylic tubes, and specialized acrylic products for signage, displays, and fabrication projects. These shops cater more to commercial and industrial acrylic needs.
Key points for laser processing acrylic
When working with acrylic material, keeping some important guidelines in mind allows for optimized laser cut acrylic results.
Thoroughly remove any protective plastic film or paper masking from the acrylic sheets. Use isopropyl alcohol to clean the sheets and remove dust, oils, and debris that could contaminate or burn into the surface during lasering.
Opt for cast acrylic sheets or extruded acrylic rather than acrylic resins. Cast acrylic is best for laser engraving with crisp edges, while extruded acrylic is suitable for cutting.
Higher-quality acrylic should be free of impurities and internal stresses that can cause cracking or undesirable edge effects during laser cut acrylic.
For acrylic engraving application, acrylic sheets ranging from 1mm to 3mm provide an optimal balance of depth and quality. For laser cut acrylic, acrylic up to 20mm thick can be processed but may require multiple passes.
Secure acrylic workpieces gently to avoid bending, warping, or applying stresses during laser processing. Allow room for thermal expansion. Test cut on scrap pieces first before a full production run.
Incorporate appropriate draft angles and edge tabs in part designs to allow for clean release and separation of laser-cut edges.
Use a laser or flame polishing technique to smooth and remove roughness from cut acrylic edges. Avoid mechanical sanding, which can induce microfractures and cracks.
To prevent cracks from developing over time, anneal the acrylic by gently heating it to 160°F for 1-3 hours after laser cut acrylic to release internal stresses.
Flat acrylic pieces must be stored properly to prevent bending, bowing, and warping over time. You can store it between two rigid sheets or surfaces.
Choose the right laser machine for processing acrylic
Having covered the key considerations for laser cut acrylic, choosing the right laser machine is also essential for quality results. You need a system with adequate power, precision, and features to handle acrylic's properties. Our Thunder Laser machines listed below are optimized for engraving and cutting acrylic with precision and efficiency.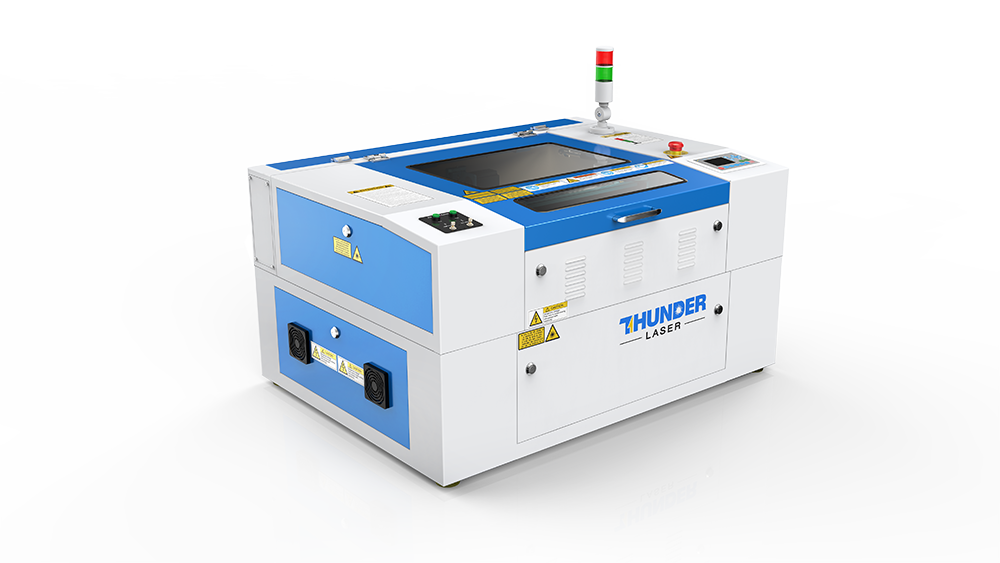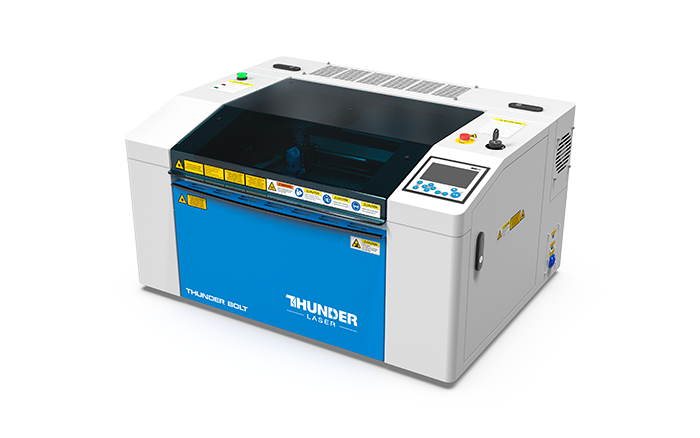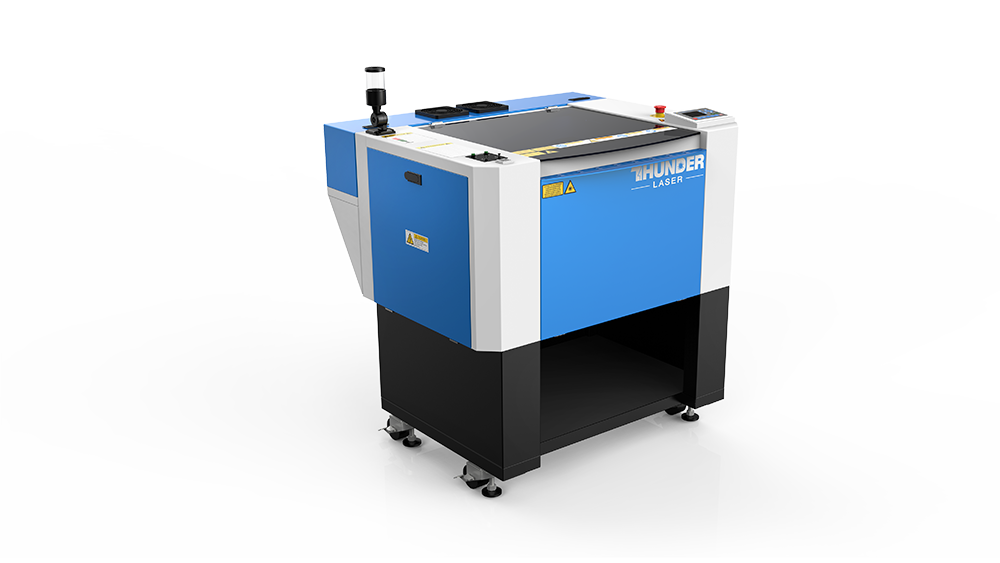 Thunder Nova Laser Cutter
600×400 up to 1600×1000mm
Thunder Bolt Laser Cutter
Thunder Odin Laser Engraver
Our Nova machine is available in multiple sizes to fit any acrylic project. Powerful motors engraved details into the acrylic with ease. Optional upgrades boost cutting precision for clean, smooth edges. Human-centered designs make laser processing intuitive and hassle-free. Achieve stunning results by laser cut acrylic.
Our thunder bolt machine is an affordable desktop laser machine designed for compact workspaces. It combines a small size with powerful performance, allowing for fast and precise laser cut acrylic. With its durability and user-friendly design, it's a versatile and classic choice for various acrylic processing needs.
Our odin machine is designed to engrave acrylic with lightning-fast precision. Its special rails enable captivating 3D effects, while the powerful laser effortlessly cuts intricate details. Creatives can craft stunning designs by laser cut acrylic.
Common laser processing acrylic parameters
The table below provides recommended laser settings for using the Nova laser cutting machine to process acrylic. You can do some testing first to fit the laser-cut acrylic parameters for a particular use.
Material

Thickness

Processing

Speed(mm/s)

Mini Power(%)

Max Power(%)

Air Pressure Value

DPI

Acrylic

 

Engraving

500

10

10

low

300

3mm

Cutting

60

10

90

high

2"

5mm

30

10

90

high

2"

10mm

7

10

90

high

2"

15mm

3

10

90

high

4"

20mm

2

10

90

high

4"
Here is a video engraving acrylic with our laser machine. Check it out to see the effects it can achieve!
More tips and tricks for laser processing acrylic
How to Prevent Laser Reflection Damage on the Acrylic Backside During Laser Processing?
During the process of laser cut acrylic, the focused beam can reflect off the honeycomb bed and damage the acrylic backside, leaving unwanted marks. To minimize these backside markings, consider the following techniques:
1、For small projects, you can place damp paper towels underneath the acylic. It can dampen the reflected energy and safeguard the acrylic surface.
2、For larger projects, lift the acrylic off the bed using nail boards or other fixturing. This reduces reflected energy by dissipating it before reaching the acrylic.
3、Consider using knife bars instead of a honeycomb bed when processing acrylic. The more open structure reflects less laser back upwards. Cut for an inside-out approach and avoid working with very small parts.
4、Optimize processing parameters to higher speeds and lower power so less energy reflects back per unit time.
Tips for Smooth Laser Cut Acrylic Edges
1、Adjust Blowing and Speed
To reduce striations and rough edges on acrylic, use weak blowing while decreasing laser cutting and engraving speeds.
2、Balance Power and Speed:
Excessive power can lead to acrylic melting, while slower speeds can hinder laser processing efficiency. You can experiment with settings to find the optimal configuration. For 10mm acrylic, use 80-90% power and 5% speed; thinner sheets require lower power and faster speeds.
3、Multiple Passes:
Choose multiple passes at lower power over one pass at maximum power. Gradually refine the edge without excessive heat buildup. For 5mm acrylic, you may try 3-4 passes at 50% power for smooth edges.
How to Avoid Fire When Laser Cut Acrylic?
1、Adjust the air assist to lower the temperature at the cut lines, avoiding ignition from excessive heat.
2、Place wet paper towels which can use the moisture and evaporating water vapor to reduce the temperature during laser processing. The wet kitchen towels will also work.
What do our customers say about Thunder Laser?
At Thunder Laser, our customers trust the quality of our machines as well as our customer services, which stands out from other laser companies. If you want to see for yourself, check out ratings on Trustpilot.
We became reps for
Thunder Laser in Canada
, because we are makers ourselves. After using many different types of laser machines over the years, we decided we like Thunder Lasers the best! Our team is based all over Canada, but our main location and showroom is located at 
Fuse33 Makerspace
 in Calgary Alberta. This means, all our members are artists, tradespeople and hobbyists. Our members use our Thunder Laser machines for a wide range of projects. We've seen it all! Let us help you decide which laser machine is best for you according to projects you want to make, space you have available and your budget. We will also help you understand the features and use cases for all of the various add-ons and upgrades available.