Best Fabric Cutting Machine For Processing Fabric
Fabric cutting machine brings improvements to many types of fabric products, especially the laser fabric cutting machines make a big difference in fabric industry. Fabric is a material made of fibers twisted or bonded together. It is lightweight, porous, flexible and durable. It can be woven, knitted or non-woven into various textures and patterns. Fabric is an ideal material for laser processing. Its lightweight structure means there is less drag on the laser, enabling faster movement and processing. Besides, laser cutting fabric produces clean, accurate edges without excessive scorching or melting. Fabrics like cotton, polyester and nylon are especially suitable with their ability to vaporize cleanly when exposed to laser. Compared to manual cutting and stitching, laser fabric processing is more efficient, consistent and scalable. Laser processing by fabric cutting machine gives infinite design options and customization on fabric for fashion, upholstery, banners and more.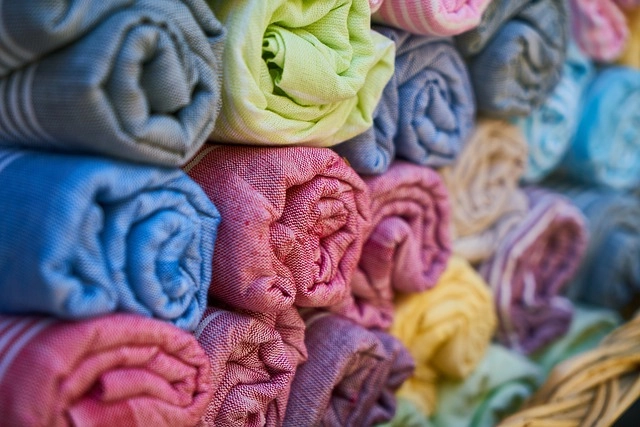 Common types of fabric for laser processing
You may be surprised that up to 50% of fabrics can be processed by laser fabric cutting machine. In addition to processing common materials like felt, silk and linen, laser can also seal edges of synthetic fabrics to prevent fraying and achieve diverse effects.
Denim is a sturdy cotton twill textile, equipped with a low shrinkage rate compared to other fabrics. Its dense, sturdy texture and vibrant, distinct coloring make it an ideal fabric for laser cutting. Laser engraving bleaches and fades denim to achieve a "stone washed" look without the use of harsh chemicals. As a result, Denim pops out with a worn-in vintage look created by laser easily.
Chenille consists of fuzzy, piled yarns that create a characteristic soft, velvety texture. Chenille is exceptionally suited for laser processed by fabric cutting machine. By carving into the piled fabric surface, laser etching can efficiently reveal shapes and patterns with sharp, vivid contrast against the original color. The depth and dimension carved creates visual intrigue and a luxuriously soft feel.
Felt is made of matted, condensed animal fibers such as sheep wool, characterized by its elasticity and versatility. It can be used as a shock-absorbing, sealing, padding and backing material for stretchable needle punched fabrics. It can be well processed by fabric cutting machine. The condensed woolen fibers of felt provide excellent resilience and conformity, adapting to applications requiring flexibility and laser customized shaping.
What are the popular fabric products processed by laser?
Laser cutting enables precise, repeatable patterns on fabrics like denim for jeans and cotton for T-shirts, facilitating mass customization. The eco-friendly process of laser fabric cutting machine eliminates use of molds.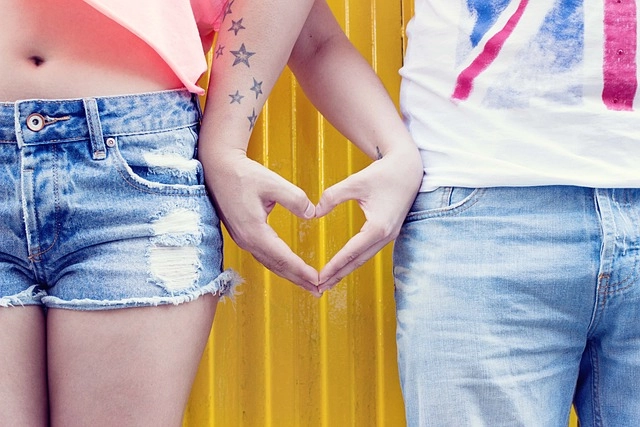 Laser allows crafting intricate patterns and textures into fabrics like cotton, linen and polyester for unique tapestries, blankets and other decorative textiles. It can be a clean, digitally-controlled, high precision process controlled by fabric cutting machine.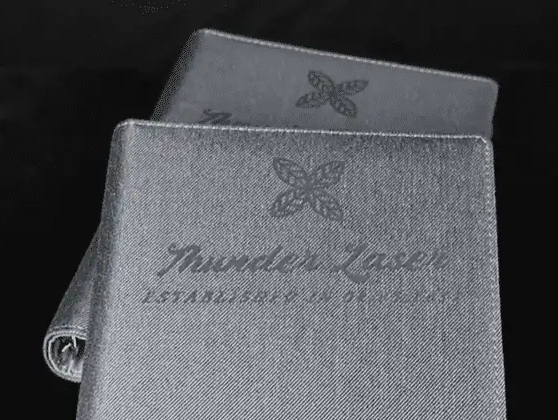 Laser-cut home textiles like blankets, curtains, sheets enable flexible, customized patterns and edges without dies. Excellent cut quality maintained on delicate fabrics.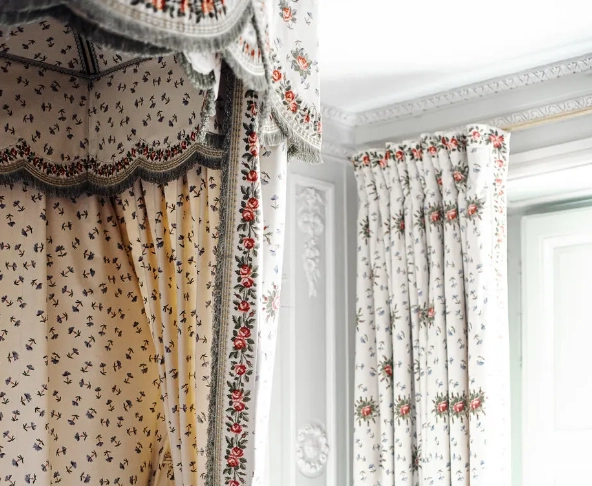 Laser cutting of fabrics enables clean, crisp edges for signage, banners, backdrops and displays. The digital process allows rapid design changes and production of promotional textiles.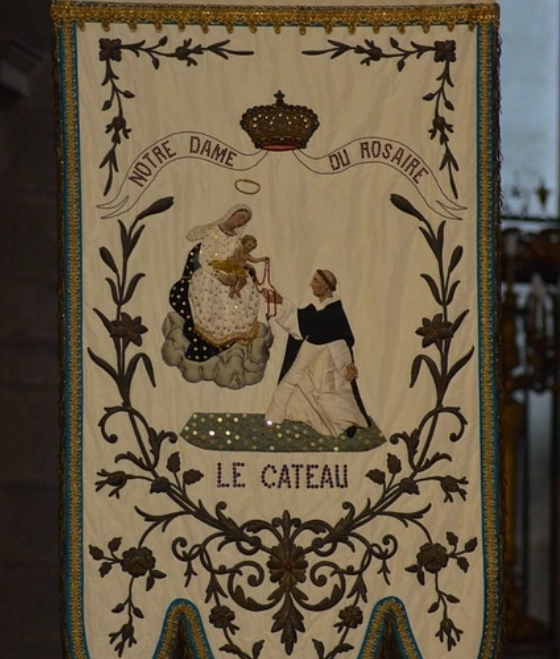 Most cities have dedicated fabric markets where you can touch and inspect the fabrics in person. You can also negotiate for discount on bulk purchase.
Large exhibitions like Outdoor Retailer allow discovering new fabrics and meeting suppliers from around the world. But the minimum order is often higher.
Brick and mortar stores like Joann Fabric provide opportunity to feel fabrics in person with the guidance from knowledgeable staff. It often offers customization services.
Pick your best fabric cutting machine
Laser cutting is ideal for processing various fabrics with its ability to cut intricate designs and patterns quickly, accurately and without contact. The concentrated heat of the laser cleanly severs the textile fibers without excessive scorching or fraying. With programmable digital control, laser cutters can repeatedly create complex custom designs.
Whether making unique fashion pieces, home items or crafts, you'll need an excellent fabric cutting machine. The Thunder Laser machine provides the power, precision and reliability required to take your fabric projects to the next level.
Thunder Odin Laser Engraver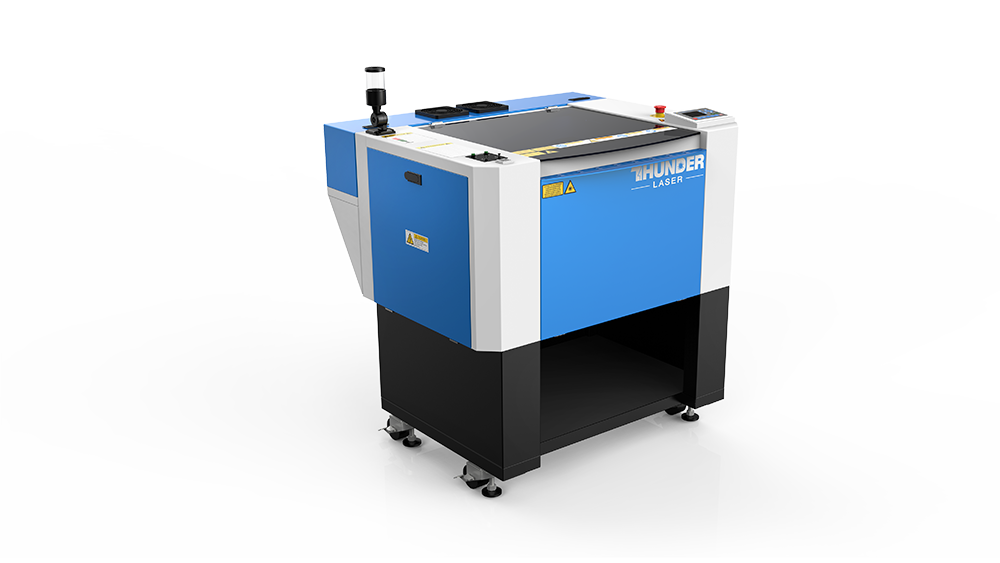 Work Area 559×381 up to 813×508mm
Type RF CO2
Power 30w, 55w
Z-axis 185mm
With lightening-fast 3G acceleration and 80IPS speed, Odin's metal RF laser tube enables incredibly detailed engraving on fabrics. Its air-cooled tube generates a clean beam for smooth edges. Besides, minimal gantry vibration ensures precision even at high speeds. While suited for intricate engraving, Odin can still cut lightweight fabrics like silk and linen. For crafters or businesses seeking stunningly fine fabric cutting machine, Odin delivers a satisfying performance.
Thunder Bolt Laser Cutter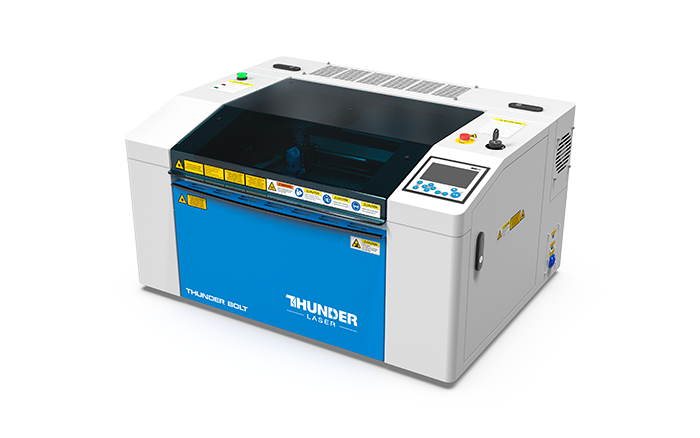 Work Area 508*305 mm
Type RF CO2
Power 30w
Z-axis 110mm
This compact, desktop CO2 laser machine enables precision fabric cutting with grade durability. Equipped with a robust RF laser tube, the Thunder Bolt provides extended lifespan, superior beam quality and accelerated response when engraving fabrics. Despite the small size, its 30W power for clean cuts through leather, denim, chiffon. The innovative design and user-friendly interface assist crafters, hobbyists and small businesses to utilize fabric cutting machine better.
Thunder Nova Laser Cutter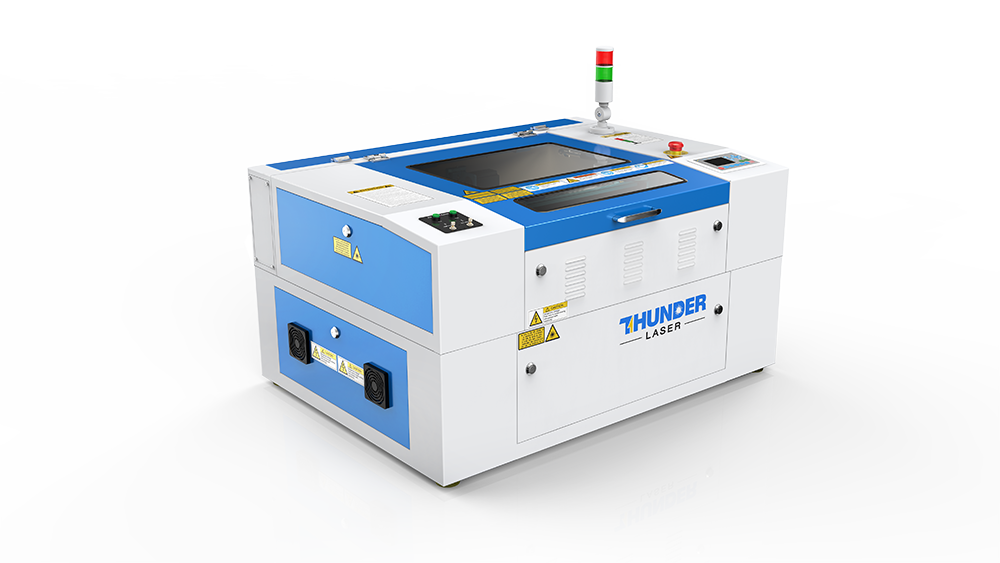 Work Area 600×400 up to 1600×1000mm
Type RF CO2
Power 40w~130w
Z-axis 150mm, 230mm
With its spacious work area, the Thunder Nova enables laser cutting of large swaths of fabrics. Available in multiple sizes, Nova machines feature an adjustable bed to accommodate different material thicknesses. It also delivers excellent engraving resolution on fabrics due to its hybrid servo motors. Additionally, the user-friendly designs make Nova an excellent fabric cutting machine for processing high volumes of fabrics or oversized projects with power and quality.
Common parameters for laser processing fabric
The results of fabric engraving are greatly influenced by the fabric material used. The table below provides recommended settings for using the NOVA51-130W laser machine to process fabric. You can do some testing first to fit the parameters for a particular use by fabric cutting machine.
Materials

Thickness(mm)

Processing

Speed(mm/s)

Mini Power(%)

Max Power(%)

Denim

/

Engraving

500

5

5

1mm

Cutting

300

10

90

Cotton Fabric

/

Engraving

500

10

10

1mm

Cutting

300

10

90

3mm

300

10

90
Here is a video engraving fabric with our laser machine, creating a custom pillow with a unique design that can decorate your lovely home. Check it out to see the effects it can achieve!
Tips and tricks for laser processing fabric
How to solve the instability when need to laser cut fabric?
The moisture minimizes potential damage to fibers during lasing that causes instability. As a result, you can increase fabric humidity.
Defocus the laser or adjust grayscale patterns of laser fabric cutting machine to maintain fabric stability. You can also use finer techniques directly on the material itself to keep the textile stable.
How to store fabric properly?
Keep dry: Store fabrics in a well-ventilated area at room temperature, away from direct sunlight, heat sources or moisture. Use an appropriate amount of moth-proofing agents.
Avoid light exposure: Sunlight can cause dyes to fade. Ideal storage is in a dark place or bagged to prevent light exposure.
Control temperature: High temperatures may cause fabrics to shrink while low temperatures can produce stiffness. The ideal range is 15-25°C.
Prevent mildew: Use anti-mildew agents as needed. In hot and humid seasons, periodically air out the fabrics to prevent mold growth.
Fold neatly: Avoid creases by placing sheets of soft cloth or paper between folded fabrics.
What do our customers say about Thunder Laser?
At Thunder Laser, our customers trust the quality of our machines as well as our customer services, which stands out from other laser companies. If you want to see for yourself, check out ratings on Trustpilot.

Eric Munoz at Thunder Laser
Cooper Butts
Eric Munoz at Thunder Laser, USA was my sales rep. He did a phenomenal job helping me find the product that fit my needs and price point. Eric isn't your typical "salesman" that only cares about the sale. He was more concerned with making sure I got the product I wanted, needed, and could afford; even if that meant no product at all. The first question I asked Eric was "why Thunder?" His answer was better than I expected. Eric let the Company / product sell itself by explaining US based customer service with an approximate 10-15 minute turn around time for example. Eric gave me a detailed rundown of the differences and similarities between the Nova 24 and the Bolt. He helped me chose the right product based on my current needs. During our phone consult, he even texted me pictures of the Bolt sitting next to a Nova 35 for a size comparison. Thunder Laser USA came highly recommended prior to my purchase and based on my own experience I will continue doing business with Thunder.

My Thunder Laser Nova 35 /100 stoped…
Eric Landrum
My Thunder Laser Nova 35 /100 stoped working on Friday December 2nd possibly the absolute worst time of year for your laser to fail!!! The problem turns out was the controller there was no way to transfer data from the computer to the laser the problem was intermittent which made it even more difficult to find the problem along with me in a panic, But rest assured the Thunder Laser USA Team of Brian and Chris we there to help. The problem was found on a Saturday afternoon Brian was able to ship out the part Monday 5th and we received it Wednesday 7th they were available to talk me through it but I was able to get going. Problem solved!!!! The main reason I have multiple Thunder Lasers is because they stand behind the products and they are built to last. This is the first time my machine has given me any problems in over a year of owning it, I am so happy with the quality service and professionalism from your Team Thanks Brian and Chris you guys are the best.

This machine will not disappoint you…
Eduardo
I have been using my Thunder Laser 60 Watt desktop for close to one year. So far is has performed perfectly. Over the years, I have owned several metal working and wood working machinery made in China, and for the most part they do a pretty good job however, the quality is still not comparable to machinery made in Europe or the US however. This is not the case with Thunder Laser. This machine was designed and made with quality in mind, and it shows in the way it looks, feels, and performs. I have been involved in wood working and metal working for thirty years. My Thunder Laser Cutter/Engraver has been the most enjoyable, and rewarding machine of all. I have been able to make projects with incredible precision. The final details of the objects I now make are amazing. This machine will not disappoint you. I do recommend, if you are able, to get the 60 watt option.

Nova 51 100w - Purchase review
Bill
Spent a good amount of time looking for a laser started fallowing glowforge years ago and was set to buy one, Until I started looking in to larger machines. I ran in to ThunderLaser and one other machine after A few months of research on the machines, customer support and parts it became clear there was only on machine that met all my needs. After talking to Grant with ThunderLaser I was sold. American support, parts are located in the US and there is a large online community. Ordered the Nova 51 with all the accessories. A day after purchase Rebecca sent over the software lifetime license and info on my order. Thank you ThunderLaser USA for making this purchase so easy.
Contact Thunder Laser Canada!
We became reps for Thunder Laser in Canada, because we are makers ourselves. After using many different types of laser machines over the years, we decided we like Thunder Lasers the best!
Our team is based all over Canada, but our main location and showroom is located at Fuse33 Makerspace in Calgary Alberta. This means, all our members are artists, tradespeople and hobbyists. Our members use our Thunder Laser machines for a wide range of projects. We've seen it all!
Let us help you decide which laser machine is best for you according to projects you want to make, space you have available and your budget. We will also help you understand the features and use cases for all of the various add-ons and upgrades available.